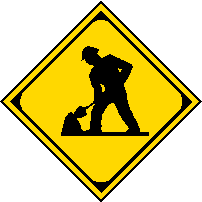 About the dav1d.com 2.0 Website
This website is currently undergoing major reconstruction. I have recently moved to a new server, and decided it was time to update the "look and feel" of the website.
I have made some significant additions to the content during the reconstruction phase, but most of the old familiar content is still here.
If you explore, you will find all kinds of interesting stuff here, including pictures, stories, and other amusements. The top recommended pages include the fun page, and the stories page.
There are PICTURES here of my family and friends, airplanes and aviation, and some of my trips.
There are STORIES here of my flying adventures.
Some of the areas on these pages are randomly selected every time you load the page, especially in the right-hand column. For instance, my picture in the left column, will be one of four different images, and will change every time you load the page. (Try it here!) Similarly, the weather information in the right-hand column will change every time you load (or reload) any page on this website.
I use this site for playing with web-based ideas as well, so the site is constantly changing.
Please help me keep this site up-to-date by reporting any bad links or other errors to me using the contact page. Thanks!
Now enjoy yourself ...
---
If you are looking for something specific from the old website, click here.
---
If you have been given a special login name and password, please enter that information in the two boxes in the upper-left corner of this page.